Maltese Puppy Training & Breed Information
A Maltese puppy is a magnificent all-round companion dog.

Maltese puppies make beautiful companions in most family and living situations, including inner city apartments. They are one of the most loved and popular of all dogs in the toy group. The reason for this is that they have fewer health problems than most toy dog breeds and are right up there for playfulness, spunk and charm!

Apart from their obvious stunning appearance the Maltese dog breed has a lovely gentle and affectionate nature and just the right mix of cheeky mischievous character. You'll find the main requirement of your Maltese puppy will be to spend time with you. Maltese dogs consider themselves to be a part of the family and expect to be involved in all family activities!

Whether you are out and about in the car, playing fetch at the park or simply snoozing on the couch in front of the TV your Maltese puppy will want to be right by your side. Maltese dogs are a breed that do form a truly special and close bond with their human family.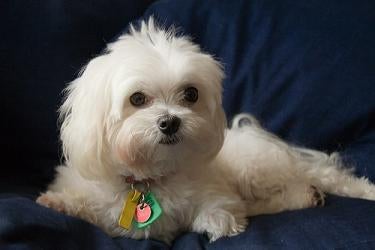 If You Find A Maltese Puppy For Sale
Expect To Pay A Minimum Of $800
Maltese Dog History
The exact origin of the Maltese breed is unknown. What we do know is that they are an ancient breed - probably one of the oldest of all pure bred dogs.

It is most likely that many hundreds (possibly thousands) of years ago the Maltese breed was born in Malta or Italy. They are almost certainly a descendent of the Spitz type dog and may also contain Spaniel and Poodle blood.

Throughout the years the Maltese breed has featured prominently in art work from ancient Egypt and many parts of Europe. And why wouldn't they? After all they are such a beautiful subject.

For many centuries Maltese dogs have been the chosen companion of royalty and the wealthy. This may explain why they love nothing more than being pampered and spoiled rotten to this day.
Maltese Puppy Appearance
Lets be honest here, the crowning glory and first thing you notice when seeing a Maltese dog is their stunning silky pure white coat. They are world famous for this luxurious long straight hair.

The Maltese dog breed has a small compact body which appears to glide or hover along when they stride out with their long flowing coat. They have a highly expressive face featuring large dark eyes, a black nose and long heavily feathered ears. A fully grown Maltese puppy weighs in at between 4 to 8 pounds and stands 8 to 10 inches tall at the shoulder. So called "teacup maltese puppies" are smaller than this again - be cautious if you come across any maltese breeders who are advertising litters of "teacup maltese puppies for sale".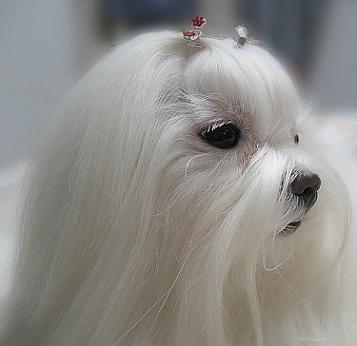 Maltese Puppy Temperament
A well bred, socialized and trained Maltese puppy has a lovely stable, out going and sound temperament. They are a welcome addition to any dog loving family. I strongly advise that you purchase your Maltese puppy from a reputable maltese puppy breeder. Doing so may save you and your family a whole lot of heartache and visits to the Vet in the future. A good maltese breeder cares deeply for the health and wellbeing of the breed going forward. They do everything possible to produce hardy and healthy specimens through breeding from quality stock and carefully planning each litter of puppies.

The temperament of the Maltese is the reason why this little breed has become so popular right around the world:
Maltese Dog Health Concerns
Due to careful and responsible breeding practices it is pleasing to say that the Maltese is a generally healthy breed. They have far fewer problems (physical and mental) than the majority of dog breeds and just about all in the toy group. Reputable maltese breeders have done the right thing by the breed which means Maltese puppies often live a healthy and active 14 years or more.

There are a few health concerns you should be aware of when selecting your Maltese puppy: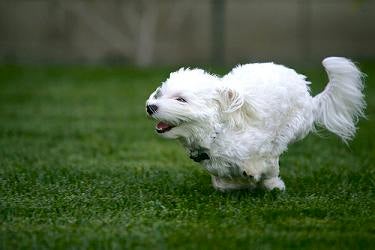 How To Train A Maltese Puppy
A Maltese puppy is a highly intelligent animal. They have the ability to learn new behaviors quickly and with plenty of enthusiasm. Maltese training sessions are a brilliant way to build and strengthen the human-dog bond you will enjoy together.

When training your Maltese be sure to use plenty of encouragement, praise and rewards (positive reinforcement). Keep training sessions short, intense and fun - continue to challenge your Maltese so he/she doesn't become bored. Always rely on consistent training methods and repetition to shape new behavior and forget all about any forceful punishment. Maltese don't respond well to leash jerks or other harsh "corrections" - plus they don't need them anyway.

Some of the more common Maltese training issues:

Puppy kindergarten and dog obedience training schoool are a great place to accomplish these socialization and training issues. If you are not able to get along to a class or prefer to do the training yourself at home, you can follow this comprehensive dog training resource - Clicker Training your Maltese Puppy.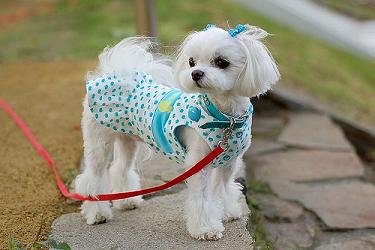 What's A Cute Maltese Puppy Name For This Girl?
---
Check out these cute Maltese puppies!